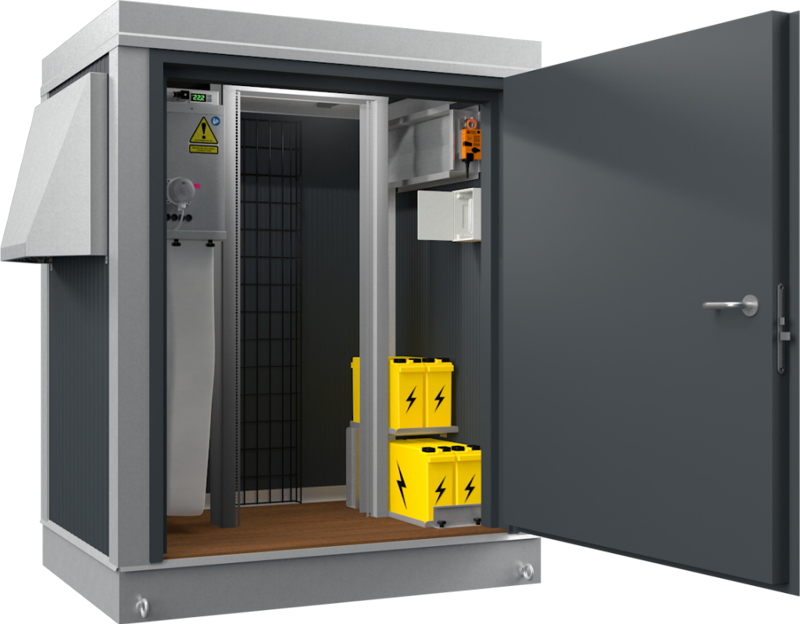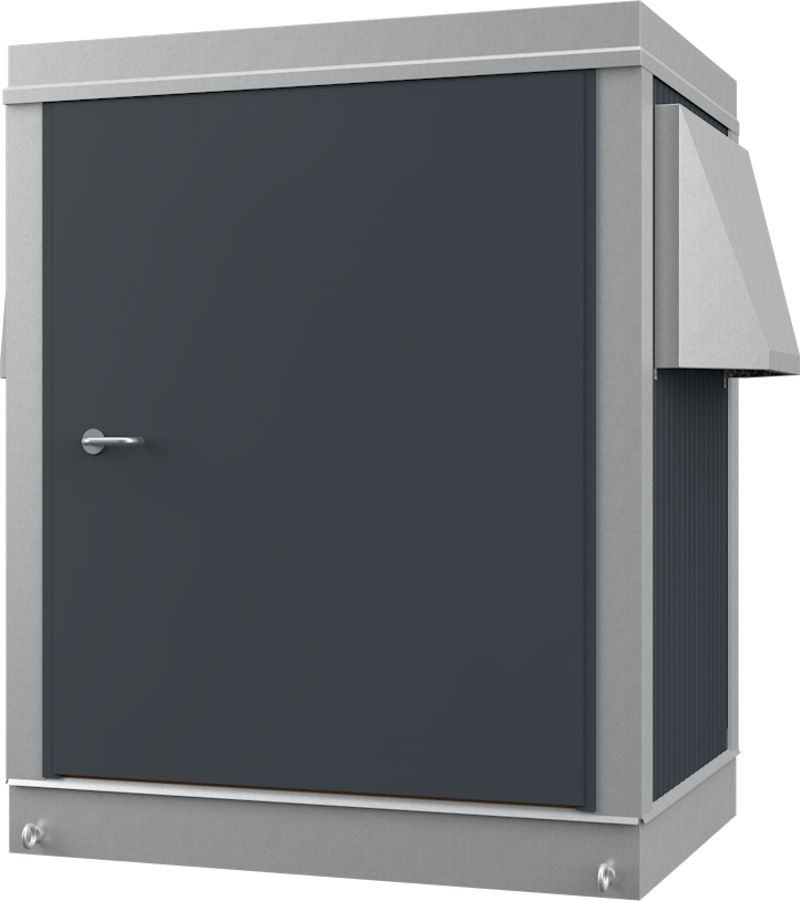 EC Outdoor Flex
Description
EC Outdoor Flex is an outdoor cabinet made of fire-resistant and weather-resistant materials.
By default, walls and doors are fabricated according to the European Fire Class EI60/BD60 and the cabinet can be supplied with optional Intumescent fire dampers in the same fire class, so the complete cabinet is compliant to EI-60 / A2-s1, d0. The Intumescent fire dampers can be mounted at our factory or retrofitted if the need arises.
EC Outdoor Flex is a basic module and is designed for maximum functionality, reliability and sound conditions.
The solution is available eg. With a integrated ventilation solution, Intumescent fire dampers and more. See option list. There is the possibility of placing RF modules and batteries in side. EC Outdoor Flex ensures 100% separation between air intake and air discharge, so the cooling is optimal even on the hottest day.
Specifications
Purchasable
* 1 m outside with 100% fanspeed