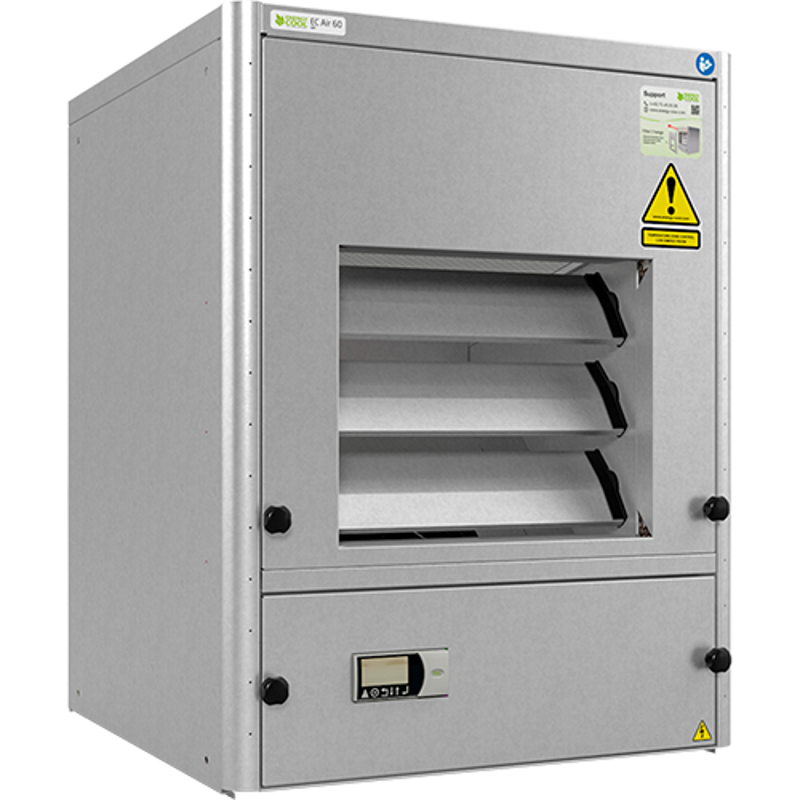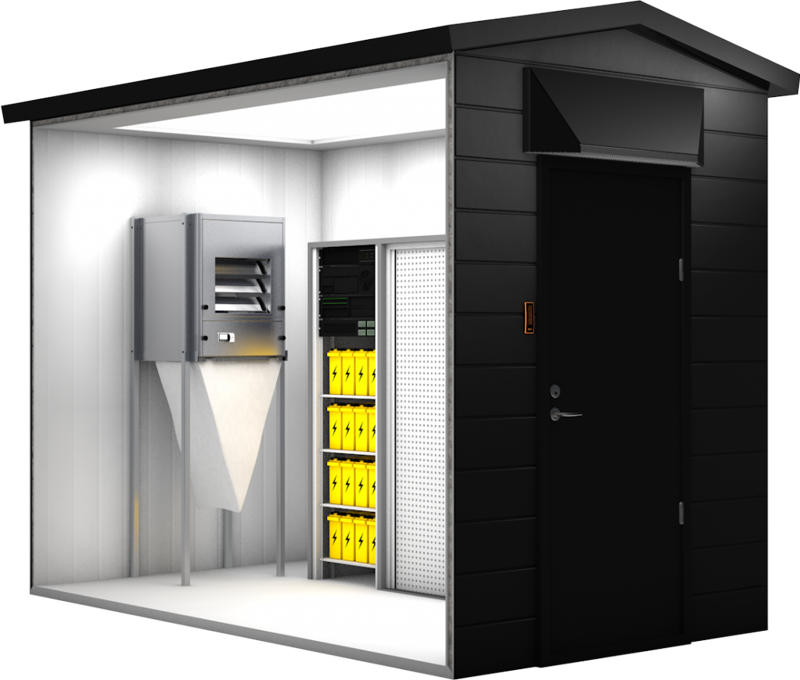 EC Air 60
Description
The EC Air 60 displacement unit is designed specifically to ensure optimal operation under the conditions found in unmanned technology rooms. The unit ensures a low noise level and power consumption while controlling the cold air at the desired height. The EC Air 60 can be equipped with a recirculation damper and an advanced, reliable electronic control with user-friendly display.
The controller allows remote control and data analysis.
All connectors can be connected as Plug N 'Play for easy and quick installation. Depending on the need for cooling, up to 12 units can be connected as master/slave.
Specifications
Casing material 1 mm galvanized steel plate
Noise level at normal speed* 42 db(a) (see data sheet for sound)
Duo filter w. long life - displacement bag
Capacity ventilation up to 6 kW pr. unit (max 12 units pr. room)
Maximum power consumption 48 VDC/3A
Ambient temperature -10°C/+60°C
Power consumption, standby 4 W
Voltage 48 VDC (optional other power inputs can be supplied)
Motor power 10-110 W (140 W) (factory setting)
Maximum airflow 1728 m³/h (80% fanspeed)
Weight 50 kg
Dimensions W x H x D = 600 x 752 x 600 mm
Control options small or large controller
* 1 m outside with 100% fanspeed
| PRODUCT | PRODUCTCODE | SMALL CONTROLLER | LARGE CONTROLLER | PEAK(PCM) | RE-CIRCULATION |
| --- | --- | --- | --- | --- | --- |
| EC Air 60-S | 301003 | ✔ | ✘ | ✘ | ✘ |
| EC Air 60-L | 301004 | ✘ | ✔ | | ✘ |
| EC Air 60-L re-circulation | 301001 | ✘ | ✔ | | ✔ |
| EC Air 60-L Peak Control | 301007 | ✘ | ✔ | * | |
✔ = yes     ✘ = no     
= option