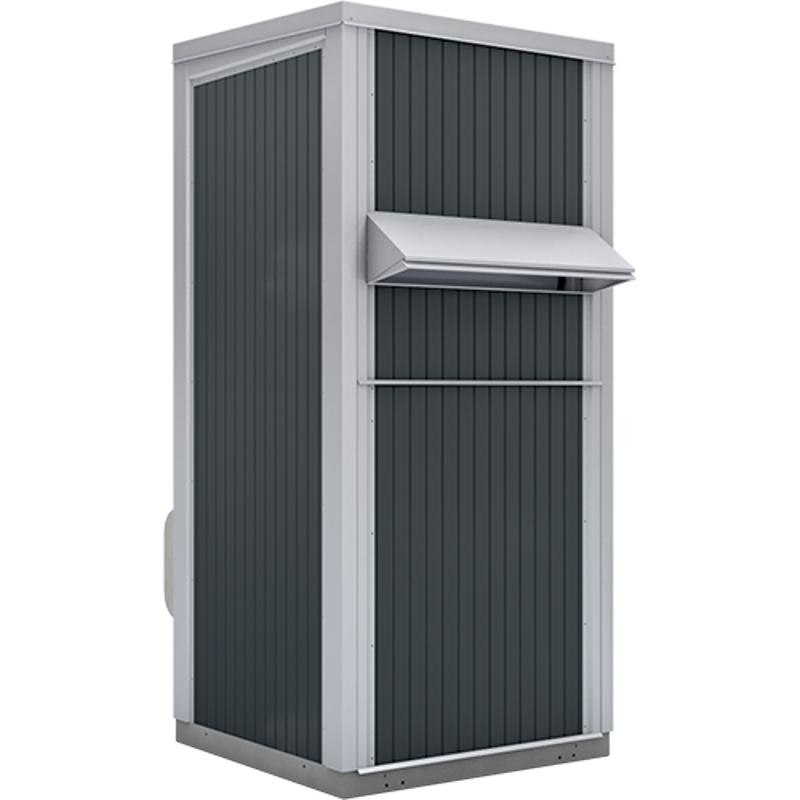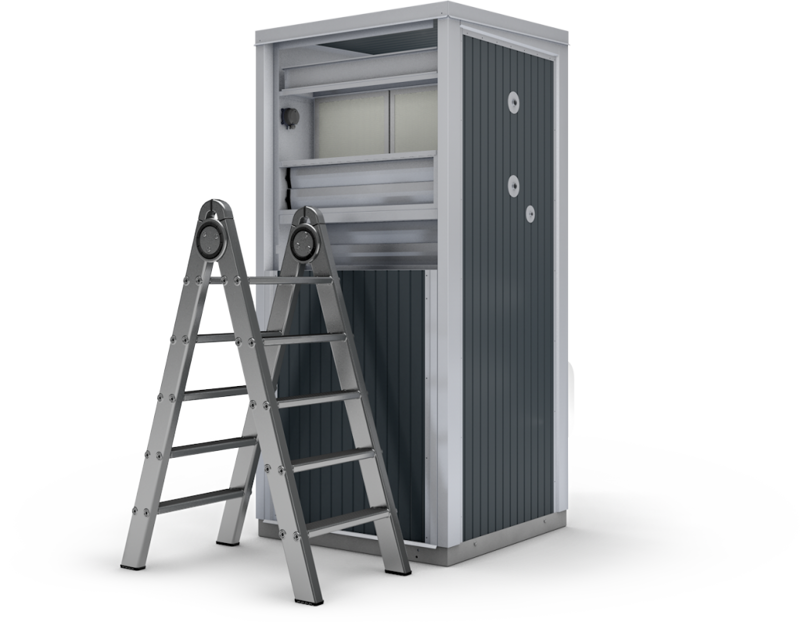 EC Air Outdoor Peak 103
Description
The EC Air Outdoor Peak Control features an advanced, reliable, electronic control with user-friendly display. The control allows remote control and data analysis. EC Air Peak Outdoor Control combines free cooling with PCM technology. This combination ensures a highly energy efficient cooling solution.
EC Air Outdoor Peak Control is able to accumulate energy in PCM elements at night when the temperature is low and returns the energy at those periods when the outdoor temperature rises. This gives a constant temperature in the room, regardless of the outdoor temperature. This action takes place automatically, which creates a significant reduction in energy consumption for heating and cooling.
Options
The EC Air Outdoor Peak control can be equipped with either 3 or 4 layers of PCM (180 or 240 PCM plates), pending on the environmental and customer requirements. A re-circulation damper is equipped, which in combination with the PCM is used to control the floor temperatures during colder periods.
System is supplied with water coil for connection to existing or new chiller. Only needed for rooms with high IT load or extreme conditions.
Free air capacity 10 kW
Water coil capacity 8,5 kW
PCM capacity up to 8 kW
Dual fan unit
Filter change from outside
Inlet both left or right side possible
Casing material galvanized steel plate and coated
Noise level at normal speed* 42 db(a) (see data sheet for sound)
Duo filter w. long life - displacement bag
Capacity ventilation up to 10 kW depending on the region and customer requirements
Maximum power consumption 48 VDC/6A
Ambient temperature -25°C/+60°C
Power consumption, standby 8 W
Voltage 48 VDC (optional other power inputs can be supplied)
Motor power 10-110 W (140 W per fan unit) (factory setting)
Maximum airflow 3000 m³/h
Weight 720 kg (complete unit 4 layer PCM)
Weight 350 kg (without PCM)
Dimensions W x H x D = 1068 x 2413 x 1035 mm
* 1 m outside with 100% fanspeed