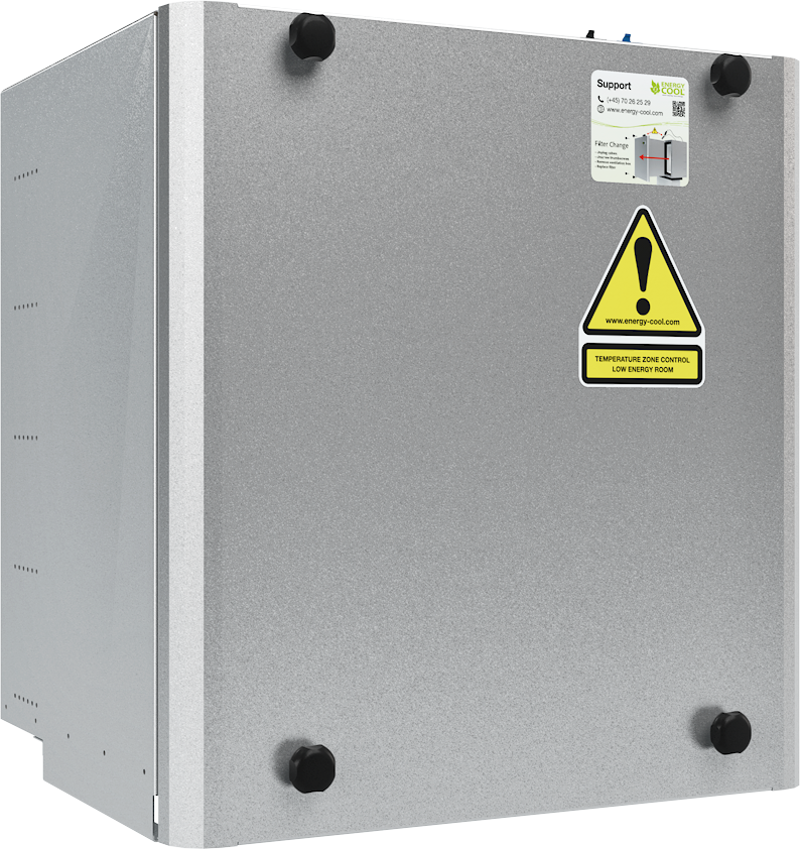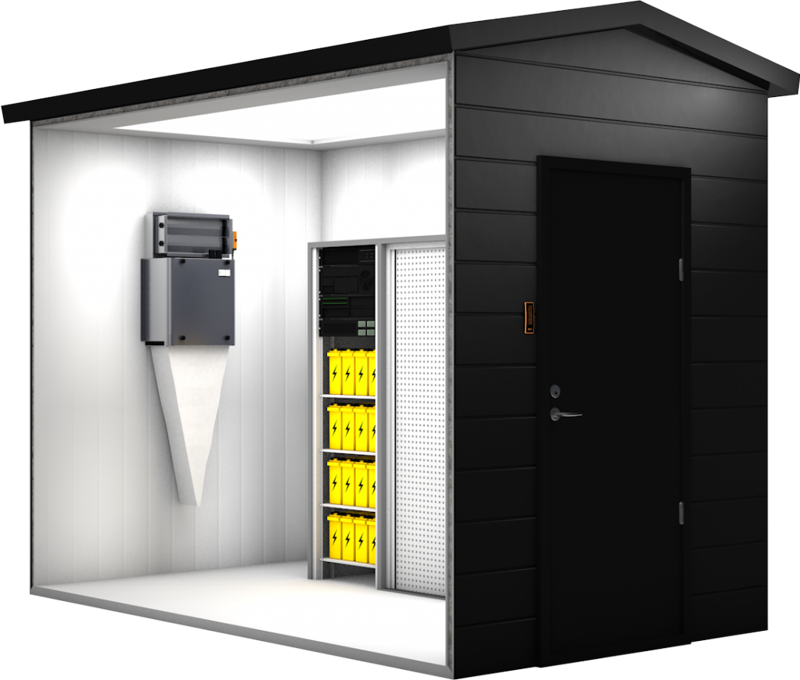 EC Air Compact TT
Description
EC Air Compact displacement unit is specially designed to secure the lowest possible level of power consumption and noise, while controlling the temperature. EC Air Compact is ideal for smaller rooms because of its compact size. Quick and easy installed in outer wall, with possible installation of outlet damper in one operation. If the wall is thicker than 100 mm., a wall duct is recommended. Every connecting part is installed via Plug 'N Play for easy and quick installation.
The unit can also be installed in a door, in case of limited wall space.
Controller
EC Air TT can be equipped with an advanced, reliable, electronic controller with user-friendly display. This controller also gives the option for Web- or Modbus card and through this allows remote control and data analysis.
Alternatively, the EC Air TT can be equipped with a small simple controller.

Specifications
Casing material 1 mm galvanized steel plate
Noise level at normal speed* 42 db(a) (see data sheet for sound)
Duo filter w. long life - displacement bag
Capacity ventilation up to 4 kW pr. unit (max 12 units pr. room)
Maximum power consumption 48 VDC/3A
Ambient temperature -10°C/+60°C
Power consumption, standby 4 W
Voltage 48 VDC (optional other power inputs can be supplied)
Motor power 10-110 W (140 W) (factory setting)
Maximum airflow 1528 m³/h (80% fanspeed)
Weight 25 kg
Dimensions W x H x D = 460 x 487 x 366 mm
Control options small or large controller
* 1 m outside with 100% fanspeed
| PRODUCT | PRODUCTCODE | SMALL CONTROLLER | LARGE CONTROLLER | PEAK(PCM) | RE-CIRCULATION |
| --- | --- | --- | --- | --- | --- |
| EC Air Compact TT-S | 302001 | ✔ | ✘ | ✘ | ✘ |
| EC Air Compact TT-L | 302008 | ✘ | ✔ | ✘ | |
✔ = YES     ✘ = NO     
= option