- THE COMPANY WITH THE GREEN VISIONS
There are many companies that want to make a difference, but few have the ideas and skills to actually do it. Energy Cool has the ideas and we have the products that can make the difference.
We are not satisfied with just having the intention. We bring it to life.
Energy Cool was founded by director Henrik Thorsen and co-owner Lars Frank in 2009, when they saw an unmet need in the refrigeration industry, for which they then set out to develop a solution. This solution has today developed into the most energy-saving product for cooling server and technical rooms on the market. This makes Energy Cool interesting for everyone who wants to reduce their energy consumption and at the same time make an effort for the environment. Both existing and future strict requirements for environmentally sound ventilation and noise reduction are more than met and we are constantly working to develop even better solutions for all parameters.
Energy Cool delivers user-driven innovation on individual components, subsystems or complete solutions. We have therefore devised and eliminated many of the problems inherent in existing and older systems.
Energy Cool is centrally located in Fredericia, 1500 meters from motorway exit 59. Accessibility is a key word for Energy Cool, as we both physically and figuratively want to maintain a high degree of accessibility for our business partners and customers, so that we can always deliver a efficient and optimal service and product.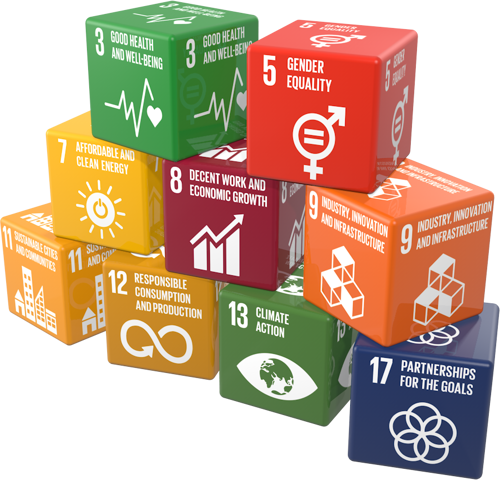 Energy Cool believes that we all have one in common
responsibility to make the world a better place.
Our company and products support
the United Nations sustainable world goals.