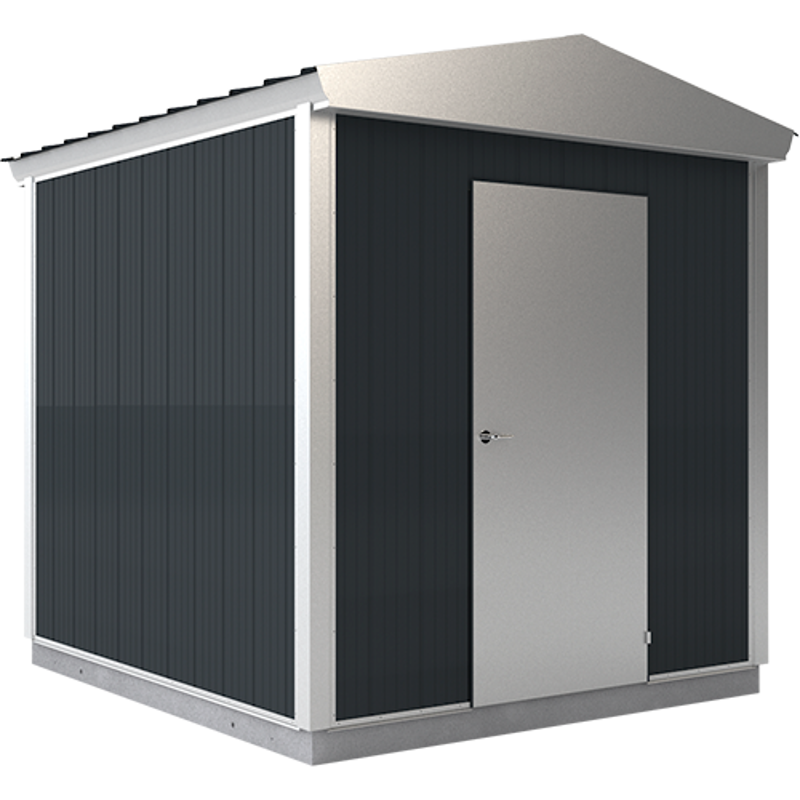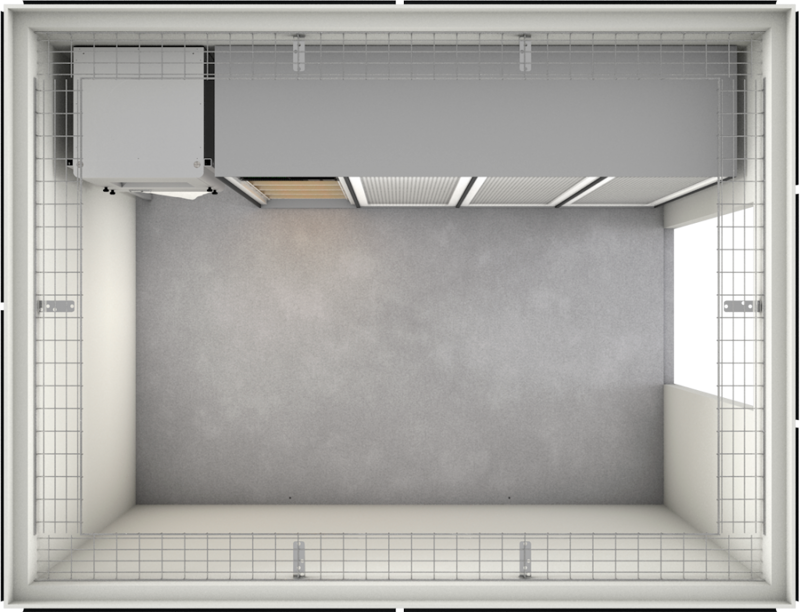 EC Cabin Flex Mini
Description
EC Cabin Flex Mini is a modular system built with high quality materials and components. Being modular gives the advantages that it can be adapted to customer needs regarding size and equipment, and can even be made as a Turn Key solution. The overall focus of the design is to provide a reliable, durable and green solution which can be operated with far less CAPEX and OPEX expenses than conventional systems. The air intake and outlet for the cooling system is integrated in the roof construction, and therefor insures optimal cooling and a low noise lever near the cabin. The cabin is as standard built with highly efficient PIR insulated walls and a concrete floor section.
Following options are available:
EC Cabin Flex Mini can be built to be compliant with the European fire class EI-60 / A2-s1, d0, using fire resistant walls and Intumescent fire dampers.
Integrated solar panels on the roof.
Any one of our low energy cooling solutions.
A light weight floor construction.
0 energy solution, regarding the power for the cooling unit and lighting.
Remote Service platform ensuring that major part of service can be executed remotely.
EC Cabin Flex Mini can be produced in different sizes.
Specifications
Casing material PIR insulation or stone wool
Noise level at normal speed* 35 dB (a)
Capacity ventilation 6 kW
Maximum power consumption 140 W
Power consumption 10 W
Voltage 48 VDC/3A
Weight 3100 kg
Dimensions inside H x W x D = 240 x 256 x 276 cm
Dimensions exterior (roof) H x W x D = 296 x 276 x 302 cm
Dimensions concrete foundation = H x W x D = 15 x 259 x 279 cm
Control options large or small control
Standard color RAL 7016
* 1 m outside with 100% fanspeed